On Sunday 24th July 2016 saw the conclusion of the Ladies and U23 categories of the National Beachvolley Cup being organised by the Malta Volleyball Association. The matches were played over a series of Sundays at the beach-games courts in Birzebbugia. The Ladies category was won by the pair made up of Melissa Cheviron and Dominika Dwoniczak, who managed to get the better of Alison Borg and Marjoe Falzon in the final on Sunday by two sets to nil. The new Ladies champions had earlier fought their way through a tough semi-final against the pair made up of Maria Uvacikova and Linda Margetiakova, which ended 2-1.
In the U23 category, Mikaela Galea and Lif Benediktsdottir overcame the challenge of Mariana and Monica Zammit Munro with the score of 2-0 to be crowned champions of this category. Earlier on in the day, the Zammit Munro pair had come out best in a challenging three-set semi-final against Linda Margetiakova and Dana Falzon.
Commenting on the competition, David Bonnici, MVA executive council member responsible for its organisation, said that the past weeks had seen some great displays of beach volleyball in all categories. Bonnici also referred to the excitement building up around the men's competition, which will continue this Sunday morning, always at the courts in Birzebbugia.
Malta Volleyball Association President Jesmond Saliba reiterated the significance of this competition. "Having a National Beachvolley Cup is important on many counts, not least because this is the first step towards giving a participative and developmental structure to an Olympic sport which holds a lot of promise for Malta internationally". He added that the Cup has been "a great showcase for beachvolley" and was attracting a lot of interest locally in the sport. "This augurs well for the future of beachvolley in Malta", he said.
For more information about the MVA's National Beachvolley Cup, as well as about beachvolley and indoor volleyball in Malta, visit the Association's website at www.maltavolleyball.org, and on its Facebook page.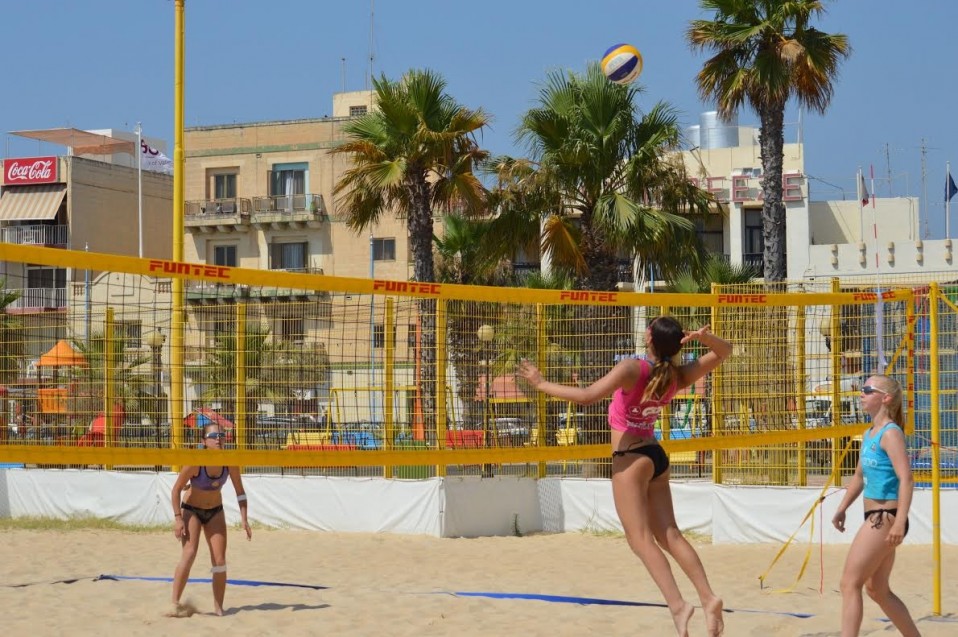 Photo Credits Ms. Maxine Busuttil