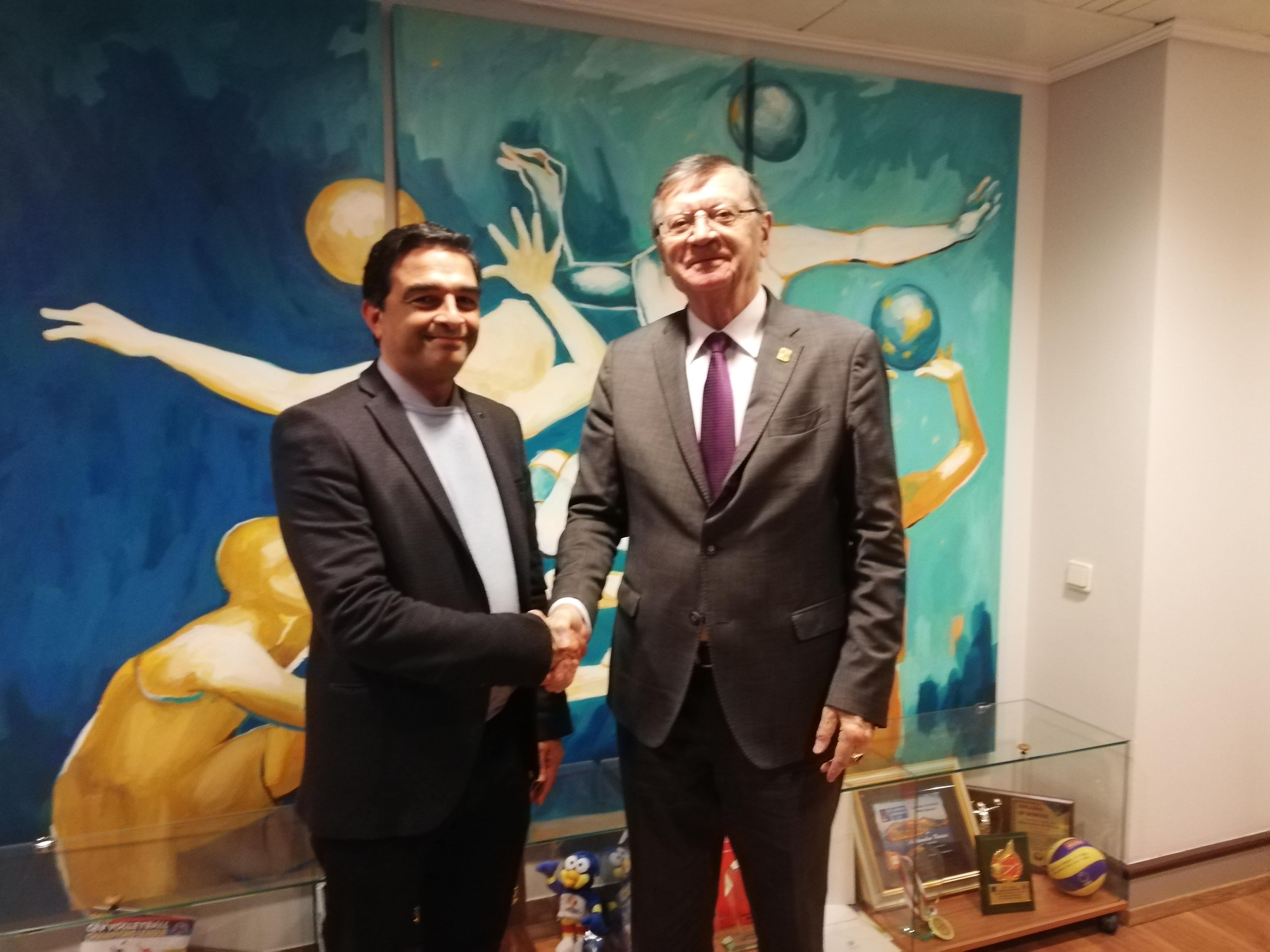 CEV and Malta Volleyball Association strengthen cooperation to grow the game
Belgrade, Serbia, January 31, 2020. On Friday, CEV President Aleksandar Boričić had the pleasure of holding cordial talks with the newly elected President of the Malta Volleyball Association (MVA), Mr Edward Gatt and the MVA Vice-President, Mr Branko Vlahović, at the CEV President Office in Belgrade.
It was a truly precious opportunity to strengthen the cooperation with the highest authorities from the Mediterranean archipelago, in particular due to the problems Malta has experienced for a while, especially in terms of lack of Volleyball activities. With the help of their new leadership, the Malta Volleyball Association have drafted ambitious plans to initiate a number of projects and activities, especially the CEV School Project, with a focus on the further development of Volleyball in schools.
The MVA wish to work closely with younger coaches and physical education teachers, and the development of Beach Volleyball stands out as the most important part of their planned activities. This should also involve gradual involvement and participation in international events, while the organisation of some Beach Volleyball tournaments and age-group events is well under consideration too.

President Gatt expressed his gratitude for the meeting hosted by the CEV President, for the time spent in good and fruitful talks and said he very much looks forward to strengthening the cooperation with the CEV even further in the near future.
CEV and the Malta Volleyball Association wish to work together not only on the promotion of international cooperation, but also to make sure that the support provided by government, regional and local authorities can help grow Volleyball in Malta at a much faster pace than it has happened this far.
Article originally appeared on the website of the European Volleyball Federation – View Original Article