The results from the Men's League over the last weekend have turned the tables around and put Aloysians VC as possible contenders for the final title.  What seemed to be a two horse race between Valletta Mapei and Fleur de Lys Twistees has now been extended to a fight between three teams, with Aloysians confirming the improvement shown in the last weeks with a hard fought 3-2 win over Fleur de Lys.
Aloysians immediately showed their intentions by winning the first set 28-26, with FDL equalling in another hard fought set winning 25-23.  The latter however could not find their rhythm, losing badly the third set 25-10, however they managed to survive the fourth one winning it 25-21, extending the match to a final fifth set.  Fleur de Lys Twistees started the tie-break on a high note, moving up 5-1, however following a time out by their coach, Melissa Cheviron, Aloysians started gathering point after point until they closed the set 15-9 and the match 3-2.
Valletta Mapei, on their side, obtained their fifth win of the season, beating Mgarr VC in three straight sets, although they had to fight it out in the second set with Mgarr playing some good volleyball.
Valletta have now opened a seven point lead at the top of the standings after five matches, and seem poised to take top spot before the playoff stage.  Valletta's next clash against Aloysians should be a good test for the latter to measure the development they have done in the last weeks.
In the Ladies' category, Paola moved to the top spot of the Ladies' Super League following their win against Mellieha Tritones this weekend.  Paola took a comfortable 2-0 lead, winning the first two sets with an identical score, 25-17.  Mellieha played better in the third set, managing to take this set 25-23, after leading for the whole set.  However Paola closed the match in the fourth set, winning it 25-16, to take three important points.
In the First Division, Playvolley General Membrane beat Mgarr VC 3-0 in a rather straightforward match, opening up a three point lead at the top of the standings.  Set results for this match were 25-15, 25-17 and 25-20 for Playvolley.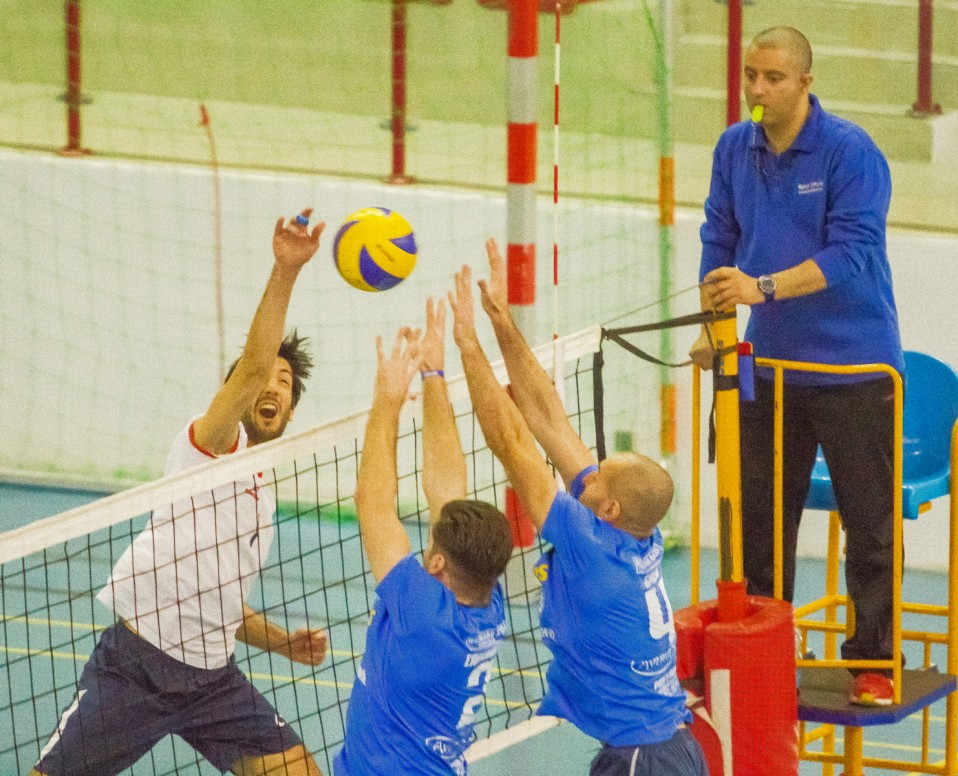 Photo taken by Mr. Julian Calleja