Paola maintained the top spot in the Ladies' Super League after winning the direct encounter with possible contenders Fleur de Lys Twistees in straightforward sets, whilst Playvolley General Membrane did the same in the First Division after beating Swieqi Phoenix 3-0 to open a six point lead over the same Swieqi.
The match between Paola and Fleur de Lys Twistees was, as expected, a very close match, however both teams started the first set committing a number of mistakes especially in service reception. Fleur de Lys managed to take a lead midway through this set though some good services by Belinda Milton and Maria Costa, going 24-19 up at the end of the set. At this point however, Paola's players switched on, and with youngster Sarah Spiteri obtaining some valuable points from the outside, they managed to turn the set around and win 27-25. Fleur de Lys found it hard to recover from this setback, and although they tried to stretch their opponents as much as possible, Paola still managed to obtain three important points to keep them on top.
Balzan Flyers Crosscraft, on the other hand, started their commitments in the Super League winning the derby against their second team, with the latter finding it very difficult to go through Balzan's organised block and defence.
In the Ladies' First Division, Playvolley General Membrane and Sliema Wanderers continued to obtain valuable points in their fight at the top of the standings, both managing to win in straightforward sets. Playvolley overcame Swieqi Phoenix's young players after having to battle it out in the first set, whilst Sliema had to play at their very best to manage to overcome a tough Birkirkara side in the second set.
Valletta Mapei continued with their winning streak in the Men's League, this being their sixth win in a row, beating Aloysians 3-1 in another balanced match. The latter could not find the same rhythm they had against Fleur de Lys the week before, although they did manage to win the third set and play it all out in the fourth one. However, Valletta were too strong for them this time round, and with Aloysians losing their setter through injury, the Citizens kept their cool to win this match and open an eight point lead at the top of the standings.
From their part, Fleur de Lys Twistees returned to winning ways, beating an improved Mgarr side 3-0 in the first of the two matches on schedule. After losing the first two sets, Mgarr played considerably better in the third one, with setter Alessandro Bertoldo combining well with outside hitter Hussain Alghareeb, the latter obtaining a number of points for his team. However, Fleur de Lys Twistees still managed to turn this set in their favour, with Latvian Edijs Grins proving valuable in both blocking and attacking.
Weekend Results:
Ladies Super League:
Paola Volley – Fleur de Lys Twistees 3-0 (27-25, 25-22, 25-22)
Balzan Flyers Crosscraft – Balzan Flyers Crosscraft 2 3-0 (25-12, 25-10, 25-16)
Ladies 1st Division
Playvolley General Membrane – Swieqi Phoenix 3-0 (25-22, 25-11, 25-14)
Birkirkara VC – Sliema Wanderers VC 0-3 (14-25, 24-26, 16-26)
Men's Super League:
Mgarr VC – Fleur de Lys Twistees 0-3 (15-25, 19-25, 27-29)
Aloysians VC – Valletta Mapei 1-3 (22-25, 14-25, 25-23, 21-25)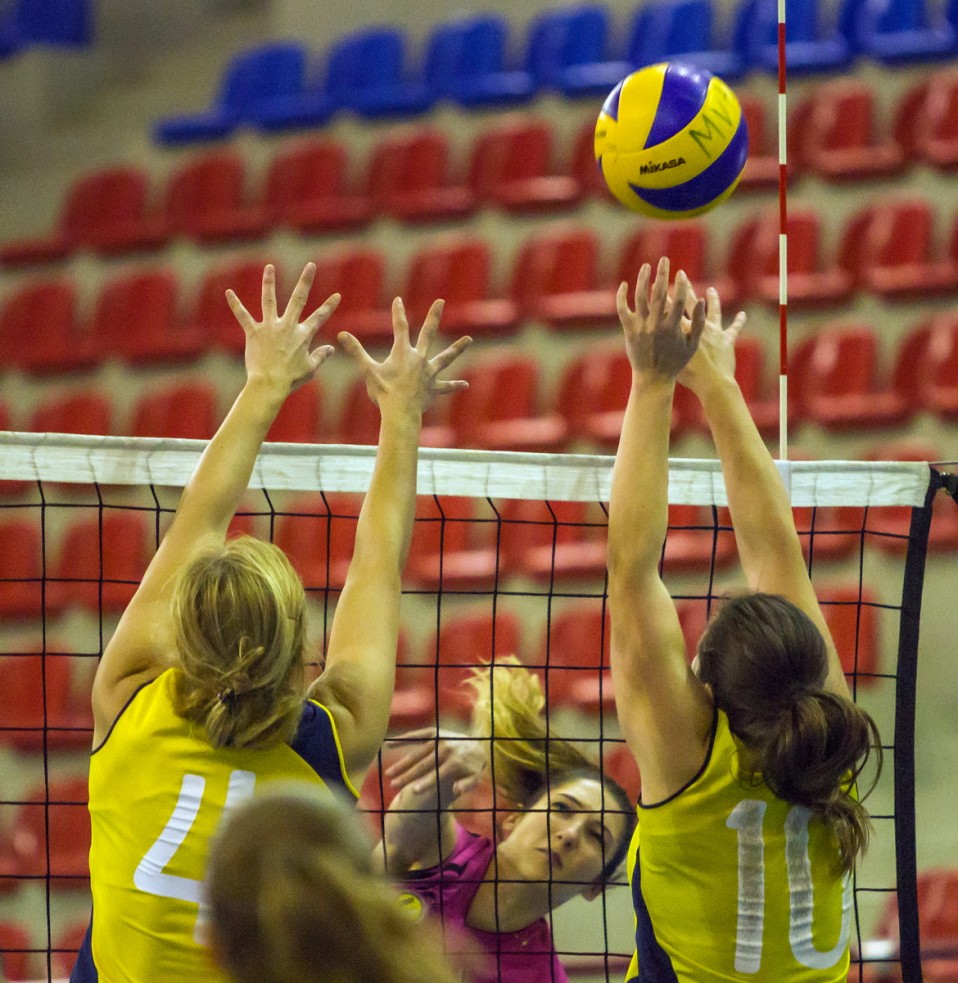 Photo by Mr. Julian Calleja